Gift Ideas for Your Eco-Friendly Friend
Posted by Amelia on 6th Jul 2021
Looking for some inspiration on what to get your eco-conscious friend? Well, get your notepad out and start jotting! We've listed some companies and products below that have the planet in mind, as well as our happiness. Yummy cakes available for next day delivery in the uk, gift sets delivered right to your home, and sweet eco-friendly trinkets you wouldn't find at your local shops.
Read on to see if anything takes your fancy!
JUBEL BEER
Jubel is a craft beer company specialising in vegan beers. They have a thirst for adventure and like to do things a little differently!
Jubel Beer Mixed Crate (x12 cans) | £25.00
For beer lovers! This set of vegan beer includes flavours; peach, grapefruit and elderflower - a refreshing drink for those hot summer days, or for whenever you're feeling for a pint with a bit of an edge!
BIRD & BLEND TEA CO.
Founded by team Krisi and Mike, Bird & Blend is an independent tea company that, in short, creates and sells delicious loose leaf tea, and plastic-free biodegradable tea bags. They care about the planet, and from the very beginning set out to be a zero-waste and environmentally responsible brand.
Chai Latte Gift Cube | £10.00
This lovely Chai Cube is great for tea fanatics, and for those who like to spice things up a bit! Contains 12 individually wrapped tea bags in 6 spiced blends. Finish off with a splash of milk, or take things a step further by adding steamed milk, and a dash of cinnamon. Mm.
Cold Brew Tea Bottle | Large (750ml) £29.00 | Small (300ml) £22.00
We all know at least one person who's always got a bottle of water handy. Help them to jazz up their hydration life with this Cold Brew Tea Bottle by Bird & Blend! They offer a 750ml bottle which is available in colours; Peachy Pink, Sapphire Blue, Red and Olive Green; and a 300ml bottle in the colour red.
PEACE WITH THE WILD
This small, family-run company works with over 100 brands who are focused on producing natural, eco-friendly and sustainable products with you and the environment in mind. Their aim is to make sustainability simple, whilst becoming closer to nature! Their goods are packaged in reusable/recyclable/biodegradable materials.
Huski Home - Slate Rice Husk Coffee Cup | £10.00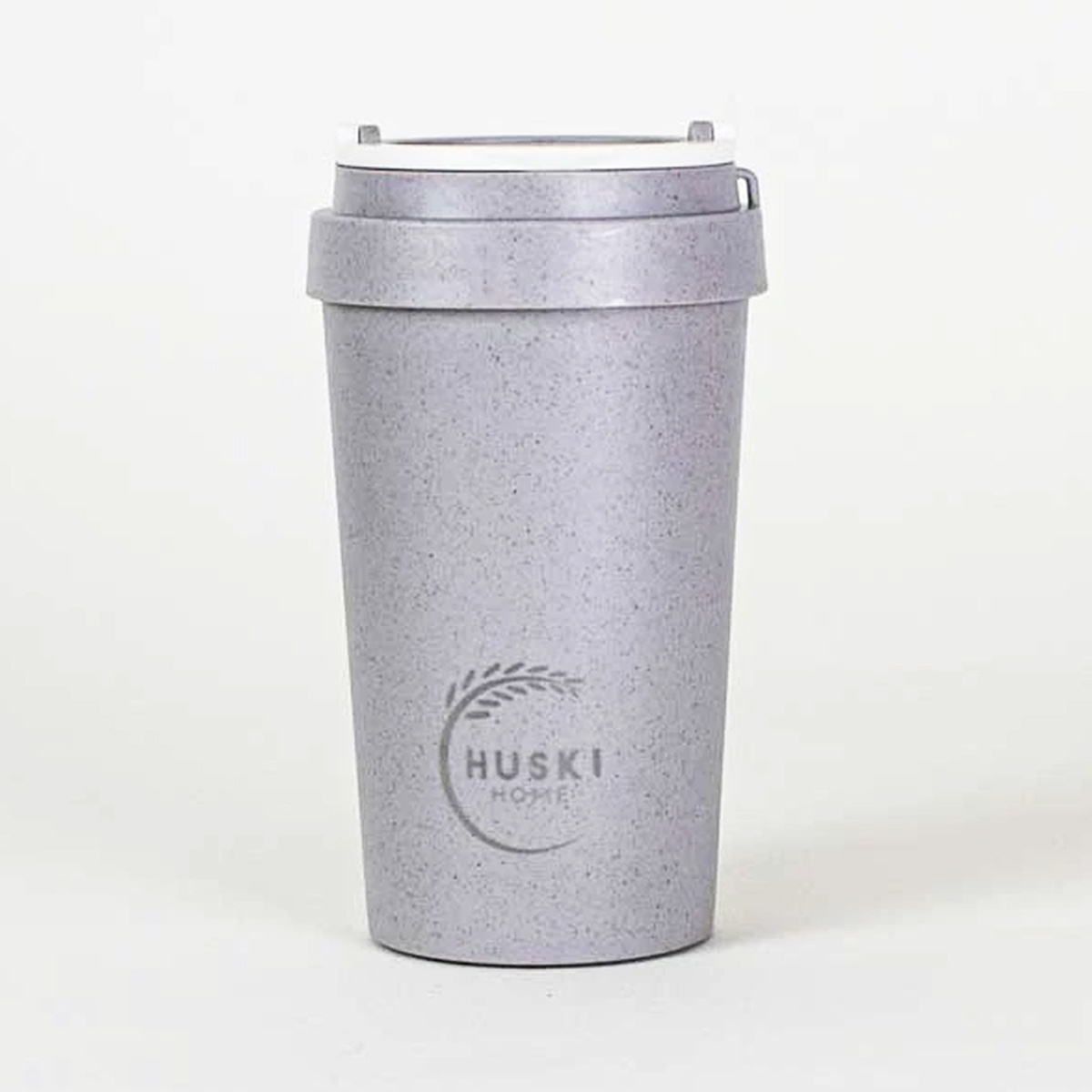 100% natural and biodegradable coffee cup made from recycled rice husks. Leak proof lid, non-toxic, BPA and silicone free. Great for that friend who always has a hot drink in their hand!
Sprig & Sprout Mini Starter Herb Growing Kit | £10.95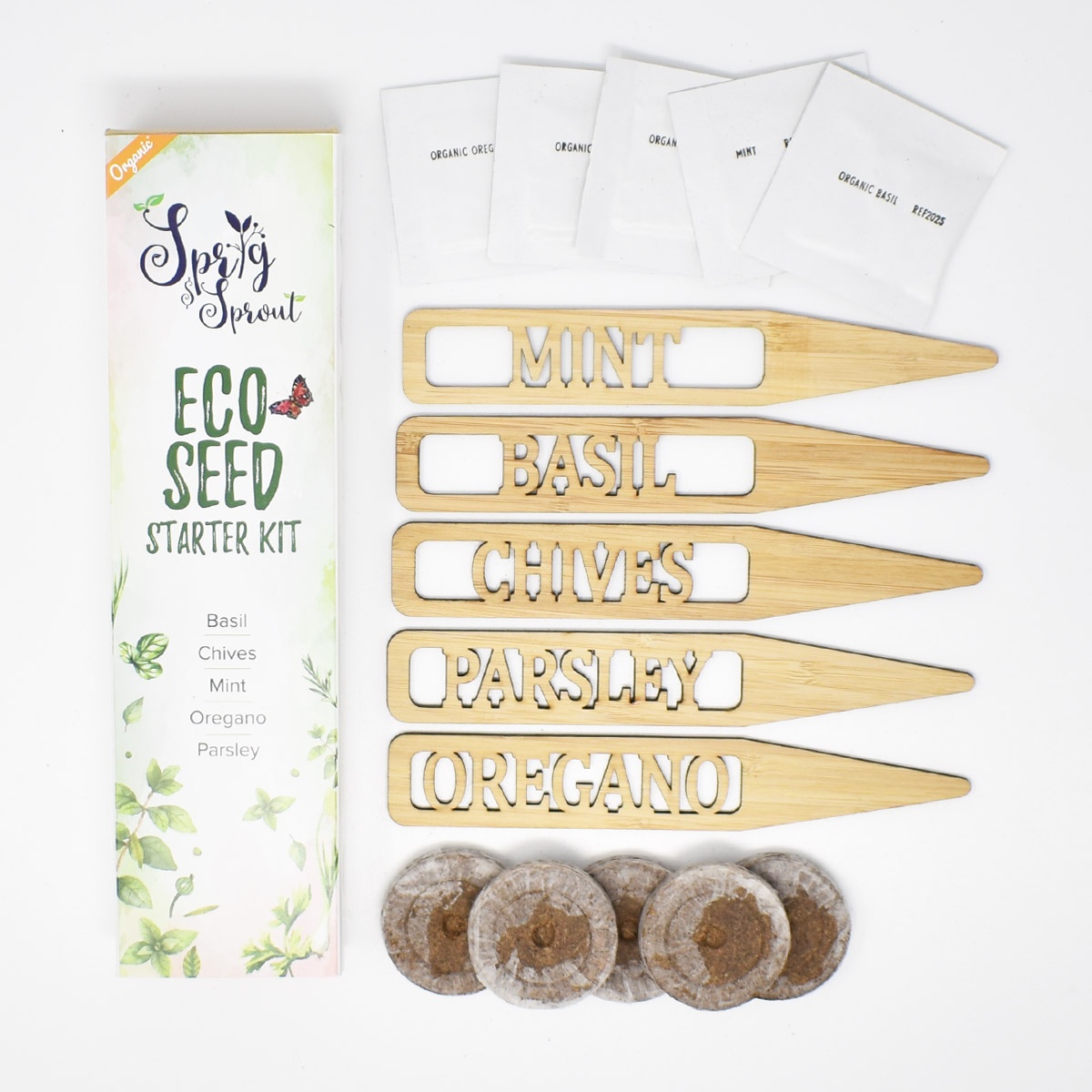 Give your friend the gift of home-grown herbs, to be used all year round! A thoughtful present for those who want to try their hand at gardening and start growing their own fruit and veg. Includes organic Basil, organic Chives, non-GMO Mint, organic Oregano and organic Parsley. Also includes bamboo plant tags, seeds and 5 water-activated germination pellets!
Sweet Dreams – Gift Set | £11.95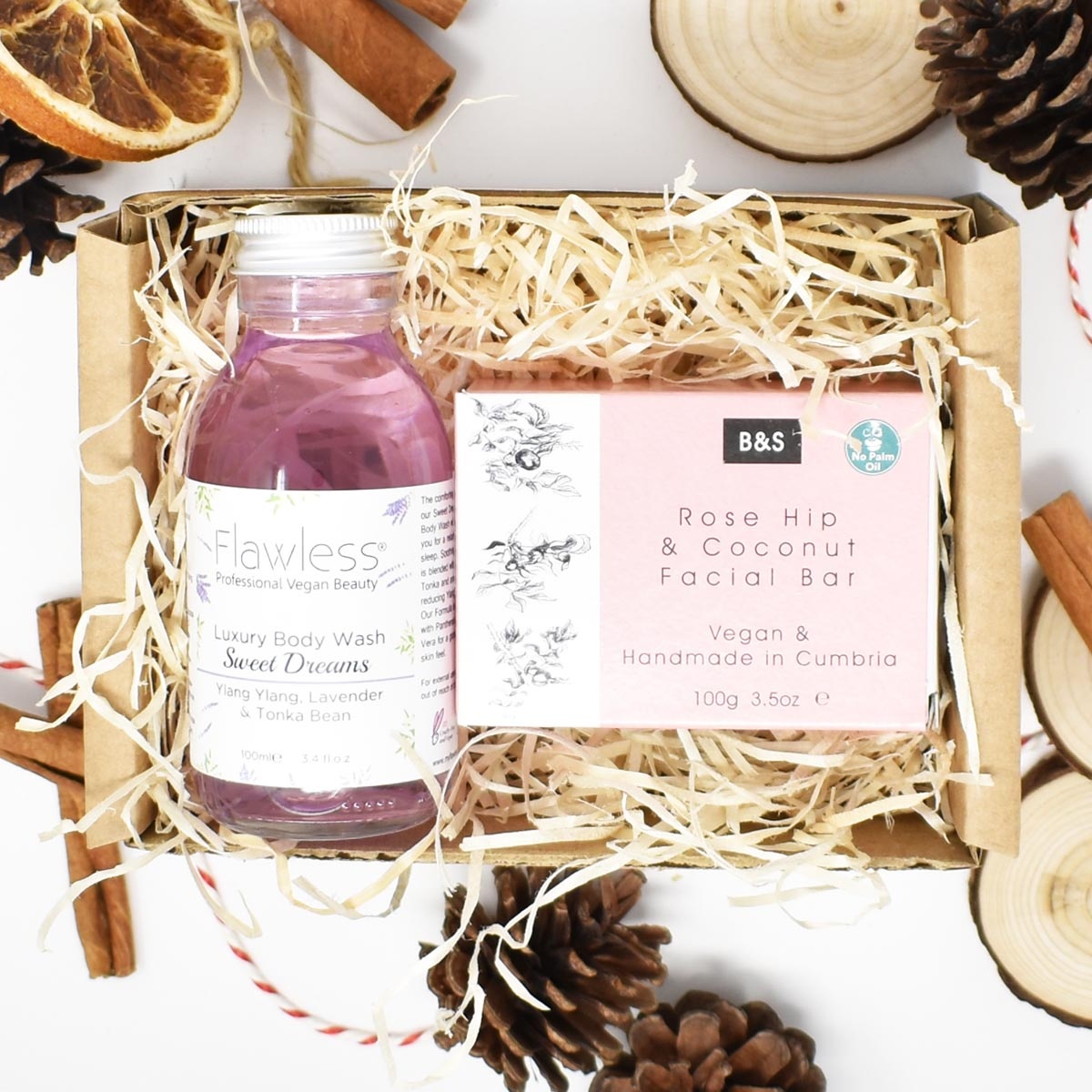 Includes x1 Sweet Dreams Lavender Body Wash (vegan and cruelty free) and x1 Rose Hip & Coconut Facial Bar!
POSITIVE BAKES
What would we be thinking if we didn't mention our delicious, ethical treats! All of our bakes are free from: eggs, dairy, gluten, soya and palm oil, and are made by artisan bakers in our gluten-free bakery. On top of this, our cakes, brownies, blondies, flapjacks and other bakes are; created using ethically-sourced ingredients; baked in a building that has minimal impact on the environment; and are packaged in 100% compostable material!
Send a Hug Gift Set | £17.95
For any of your friends who need a little pick-me-up, this box includes three delicious gluten-free sponge cakes, a choice of either 1 sachet of loose leaf tea (with metal strainer) by Bird & Blend or 1 of Caravan Coffee Roasters' Daily Blend whole beans (250g).
Pippi and Me Ceramics - Handmade Positivity Mugs | £22.95 each
Handmade by Pippi and Me Ceramics in a studio in Devon. This mug has been crafted using locally sourced materials, and is available in three limited edition colours which all feature a different positive quote!
Brownie & Blondie Selection Gift Box 16 Portions | £17.95
Treat your friend to this delicious 16 portioned brownie and blondie box! Includes 8 different yummy flavours, including; white chocolate & raspberry blondie, mango & ginger brownie and caramelised white chocolate blondie.
Raspberry & White Chocolate Blondie Baking Kit | £16.95
For those of your friends that love to bake, why not treat them to this Raspberry & White Chocolate Baking Kit? We provide all of the dry ingredients, all you need is your choice of plant-based milk and oil! We've even included the tray so that you'll have just the right size for your scrummy blondies!
Our other bakes
We also have a range of delicious vegan and GF sponge cakes, such as carrot cake, chocolate and raspberry cake, pink berry rose cake and sticky toffee cake; to name a few! These would make lovely birthday cakes for anyone following a vegan or gluten-free diet. For more yummy treats likes these and to browse our whole range of scrumptious vegan sponge cakes, click here. You can create personalised message to go along with your order too! After you've put all your items into your basket, go to the checkout and you'll have the option to type out your message. It's optional, but it's a great way of giving a little extra something to someone you love, at no extra cost!
Our delivery costs
Get your cakes delivered to your door the next day for just £4.95, with our next day delivery service. Just order your cakes before 2:30pm Monday-Thursday. For standard delivery, delivery costs £3.95. With this option, if ordered before 2:30pm Monday-Weds, your cakes will be delivered to your home within 24-48 hours. For premium Saturday delivery at £10.95, order before 12:30pm on Friday and we'll get your cakes to you the very next day. For more information on delivery, please visit our delivery page.
We hope that this blog has been helpful towards your search for eco-friendly present ideas, and has shown you that there are plenty of options out there!