Our Bakery
We are a small, independent family-run business, on a mission to create sustainable cake of the future.
We aim to be as sustainable as possible throughout this journey, ensuring that our ingredients are ethical, and our packaging is environmentally friendly.
As well as being both sustainable and delicious, all of our bakes are available for next working day delivery which makes them perfect for last minute gifts!
We love collaborating with like-minded, brands to offer a range of gift sets which are perfect for celebrations such as birthdays, anniversaries, or "just because"!
In addition, we are always working hard to develop new recipes so we can continue to bring you delicious, ethical cakes directly to your door.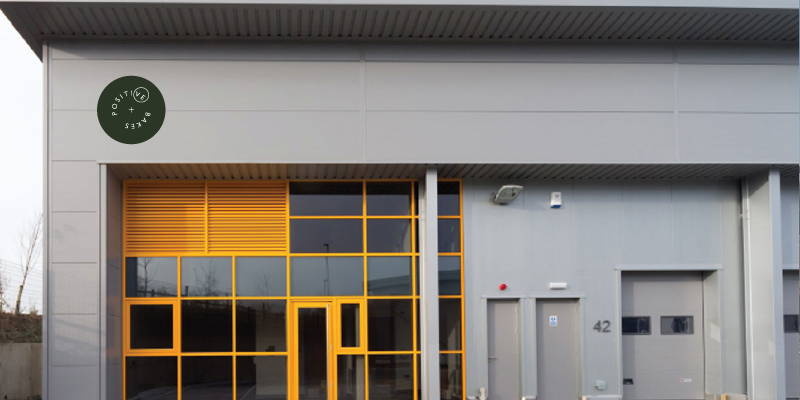 An Allergen-Friendly Kitchen that you can trust
---
When we set our vision in place, we decided that we wanted to control our own production and processes from start to finish.
As a leading, sustainable, allergen friendly producer outsourcing our production just didn't give us the control we want over how our cakes are made. We don't want the risk of cross contamination from an external factor beyond our control.
Our bakery is situated in Leicester Food Park, a purpose built BRC grade site within a gated community. Our modern building has a low impact on the environment and allows us to focus all our efforts on making great products using minimal ingredients.
Our Processes
---
Our strict processes, controls and commitment to making quality, allergen-friendly cakes from scratch, allows us tremendous control over our finished products and gives us the confidence to know exactly what is in our range. We have worked hard at every step, from finding the right suppliers, all the way through to you receiving your order, and we have made sure that every step is sustainable, traceable and done in a positive way.
Our entire team are committed to producing quality products that taste amazing, are allergen friendly and free from. We understand this is a serious commitment and ultimately one that allows you to have your cake and eat it.
---
Our supply chain is the starting point to achieving 100% transparency and traceability.
We buy the best raw ingredients we can afford, and we ensure that what we use is sustainable for the planet.
Our raw ingredients are all certified and tested, many being organic and are all completely traceable. It is vitally important to us that we only allow ingredients into our kitchen that pose no risk of cross-contamination. Therefore we have the confidence and the assurance that our products only contain what is supposed to be in them.
We take our raw ingredients and then make from scratch all we require. We control each process to ensure we are producing cakes of fantastic quality that we are proud to put our name on.
"I ordered a pack of 6 assorted mini loaves for my Dad who is lactose intolerant and he said they were all absolutely delicious. He particularly liked the mango and ginger one! They arrived quickly, I received confirmation email and was kept up to date by email. The cakes and packing arrived in excellent condition. I've already recommended Positive Bakes to several people and we only received the cakes 2 days ago!! we will definitely be back for more!!!"
–
Laura, Facebook
"These are DIFFERENT! Chewy, moist and amazing cocoa flavour with a touch of sharpness from the raspberry - genius and beautiful! Can be posted with ease anywhere in the UK! Perfectly packaged in their #ecofriendly packaging! It's beautiful and tasty ! You would never know it hasn't got any refined sugar or the above! Tastes better than ANY supermarket or high street cafe brownies."
–
Sunita, Instagram
"This was my first order I saw this on FB and I am wheat, gluten and dairy free, so thought I would give it a try. Well the cakes are delicious and I got the fruit scones which are also superb The delivery was very quick and I will certainly be ordering again as there is not much really out there for us with allergies. Absolutely gorgeous and thank you xXx"
–
Stella, Facebook