Sugar Free Cakes
Posted by Aatin Anadkat on 1st Dec 2020
You asked and we listened...introducing Positive Bakes sugar free cakes!
With a dairy intolerance in our family, as well as a focus on being environmentally friendly in our food choices, we understand the importance of having lots of options to choose from! This is why we aim to always cater for everyone, making sure to omit gluten, soya, dairy, palm oil and GMOs from our bakes so that no matter what diet you follow, we have something for you. One dietary requirement that we have been eager to tackle is a sugar free one.
So, can you make cake without sugar?
The short answer is yes, you can!
It is often assumed that cake recipes are rigid, but if we've learned one thing so far at Positive Bakes, it's that this is not true at all! Sugar may seem like a staple ingredient in your favourite baked goods but its adverse effect on health outcomes motivated us to explore alternatives, which is something we are quite used to now! We are constantly experimenting with new flavours and alternative ingredients that help us achieve those perfect vegan, gluten free cakes and brownies. So why stop here when we can make sugar free cakes for all those that want to enjoy our bakes, free of guilt and without any unnecessary added sugar?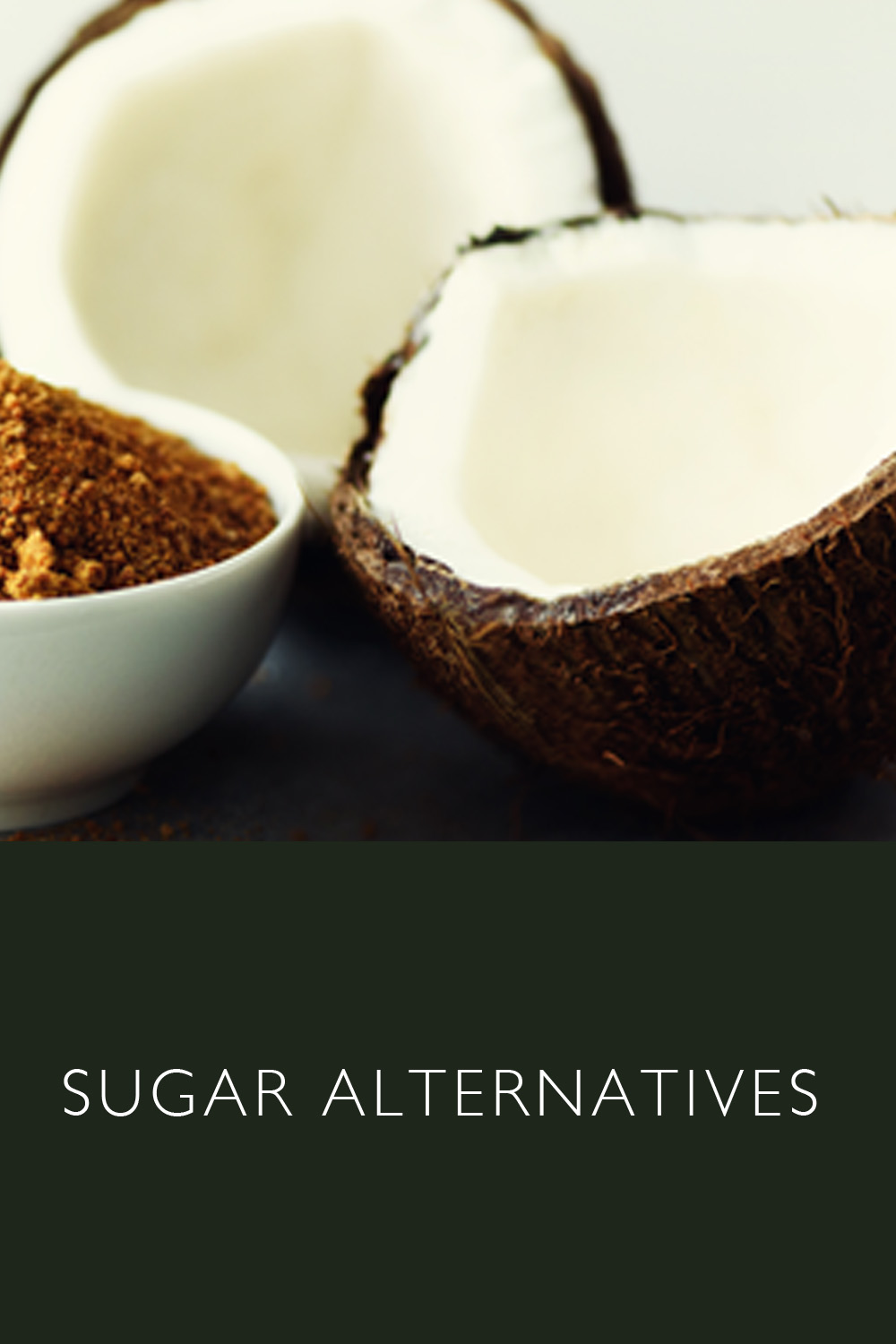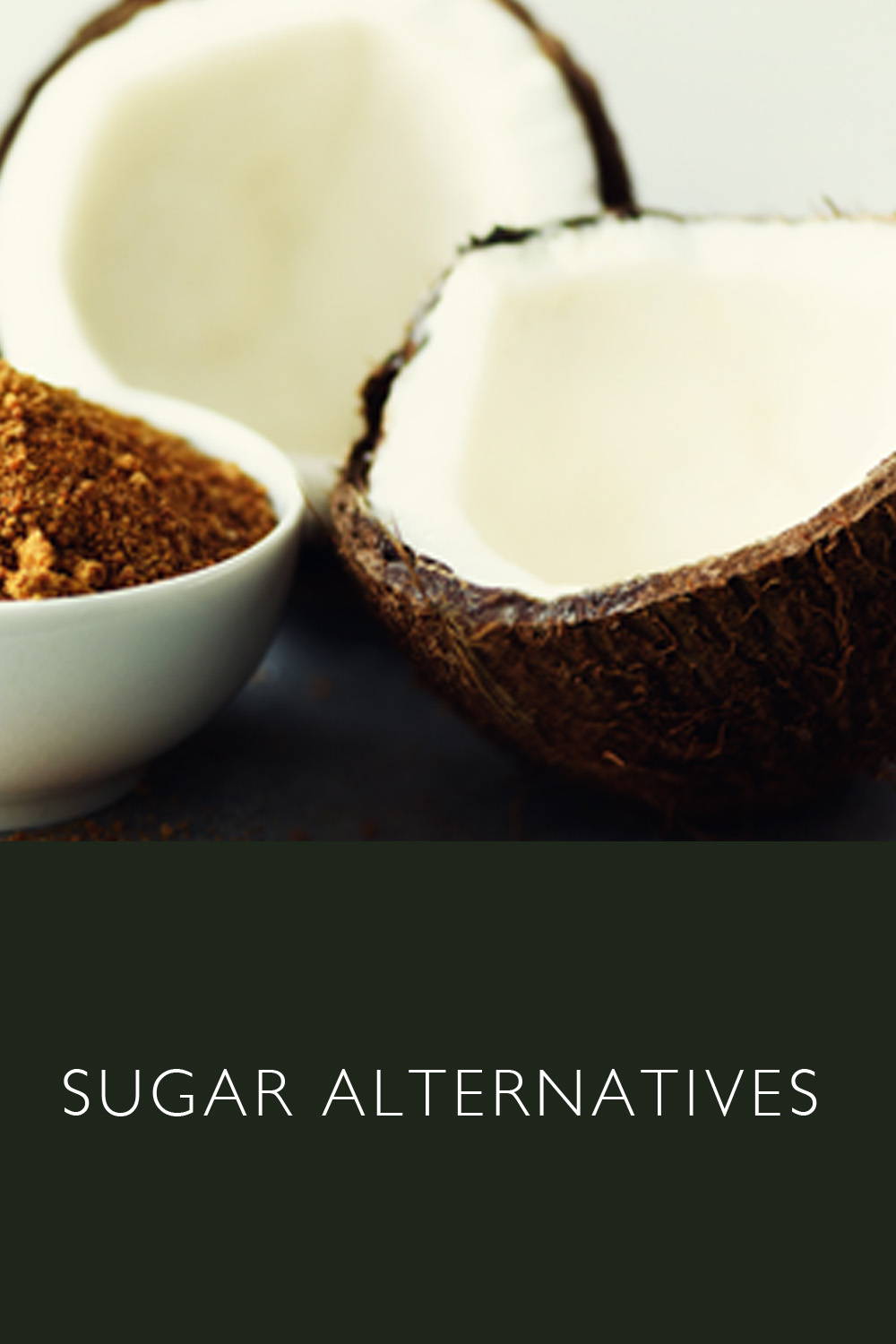 What sugar free alternatives are there?
Thankfully, there are plenty of natural, sugar free alternatives available. The question is where to start! We're going to share our research with you and give you the foundations you need to choose your own sugar free alternative for your baking.
Coconut Sugar
Extracted from the sap of coconut palm, this sweetener is very similar to the average table sugar, except it's glycaemic index is slightly lower, meaning it has a smaller effect on blood sugar levels after consumption.
Maple Syrup
A thick, sugary liquid made from the sap of maple trees. Much like coconut sugar, this sweetener is a close match to your typical table sugar but with a slightly lower glycaemic index.
Stevia
A natural sweetener that is extracted from the leaves of a South American shrub known as Stevia rebaudiana. Stevia actually contains zero calories, and at the same time can be up to 350 times sweeter than sugar! Because the leaves of the Stevia rebaudiana shrub are packed with nutrients, it is hardly surprising that Stevia holds its own health benefits. Lowering blood pressure, insulin and blood sugar levels are amongst its effects.
Erythritol
A sugar alcohol that actually contains only 6% of the calories that real sugar does!
Xylitol
Another natural sweetener in the form of a sugar alcohol that can be extracted from corn or birch wood. It can also be found in many fruits and vegetables. Xylitol also contains 40% fewer calories than sugar!


What are the differences between all these alternatives?
There are a few key differences between the most popular sugar free alternatives…
Calories – there is a huge difference in the amount of calories that each sweetener contains, with Stevia, Erythritol and Xylitol containing the least.
Taste – some, such as Erythritol tastes almost identical to sugar, whilst others are slightly different and harder to adjust to.
Health benefits – although almost all sugar alternatives boast health benefits, they do differ in what benefits these are. For example, Stevia has been shown to lower blood pressure, blood sugar, and insulin levels, while the key benefits of coconut sugar and maple syrup are related to their antioxidants and minerals such as iron, zinc and calcium.
After lots of research, trying and testing (lots of testing, it's a perk of the job!) we settled on xylitol as our sugar replacement in our sugar free cakes.

What are the key benefits of xylitol?
Low Calorie Content
At 2.4 calories per gram, Xylitol contains 40% fewer calories than sugar
Sweet as Sugar!
Because Xylitol is a sugar alcohol, its sweetness is comparable to that of actual sugar!
Health Benefits
Due to its lack of fructose, which is the main ingredient responsible for the harmful effects of sugar, Xylitol does not raise your blood sugar or insulin levels. It has even been linked to improve dental health and bone health!
Our Sugar Free Cakes
In addition to our vegan and gluten free cakes and brownies, we now offer sugar free cakes for delivery!
We have mastered three classic flavours – lemon cake, coffee cake and chocolate cake.

You can take a look at our Sugar Free Cakes on our website or by clicking here. Don't forget to order by 2:30pm if you'd like your Sugar Free Cake delivered by the next working day!