​Sustainable Corporate Gifts Blog | Positive Bakes
Posted by Amelia on 18th Jun 2021
CORPORATE GIFTING - A WAY OF SAYING THANK YOU
I think we can all agree that the past year or so has been pretty draining in lots of ways. We've had to learn to do many things differently and a lot of people have had to make the switch from working; at the office with their team, face to face with customers, working with clients; to working from home.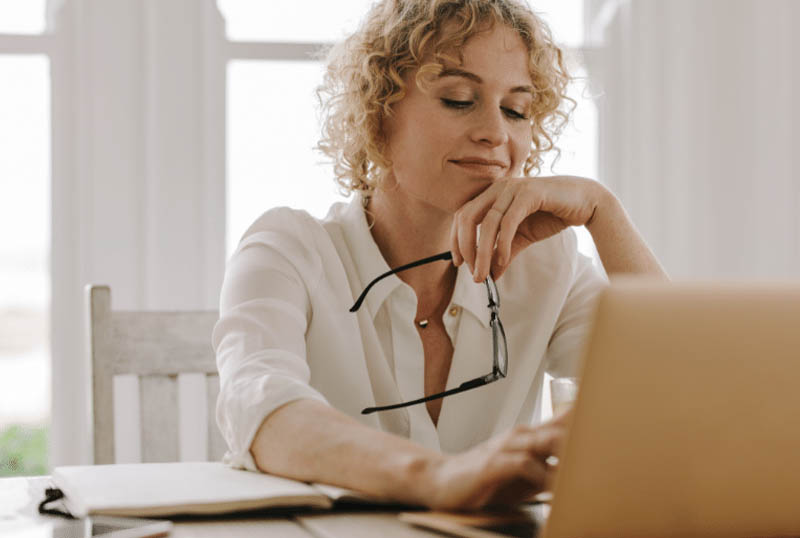 Although working in the comfort of your own home can be nice, it's not quite the same as collaborating with your team face to face or getting to greet your customers on a daily basis. It can be easy for your clients, customers, and those in your team to feel disconnected from your brand, and your team may even feel like their hard work to win clients or new businesses sometimes goes unnoticed: we want to help you with that.
One of the ways you can boost team spirit and show your employees, clients and customers that they are appreciated, is by corporate gifting. Put simply, corporate gifting is something that you can do as a business to thank your team and your employees for their hard work, or to say thank you to your customers and clients for their loyalty. Corporate gifts show the people supporting your brand that you value them, and appreciate all that they have done and continue to do for your brand.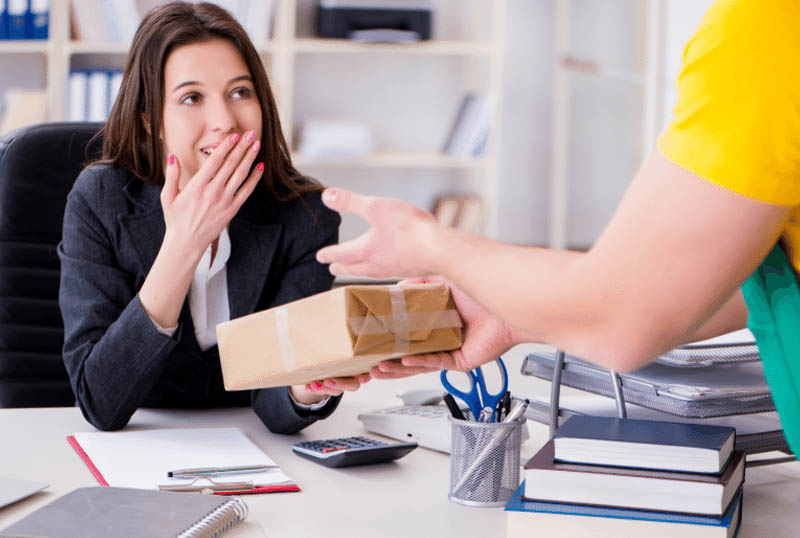 OUR CORPORATE GIFT BOXES
Gifting the people that have supported your business, especially in such a weird time, can go a long way. Maybe some of your customers have stuck with you through all of the craziness of the last year and you'd like to treat them to our Blondie Selection Gift Box to say thank you.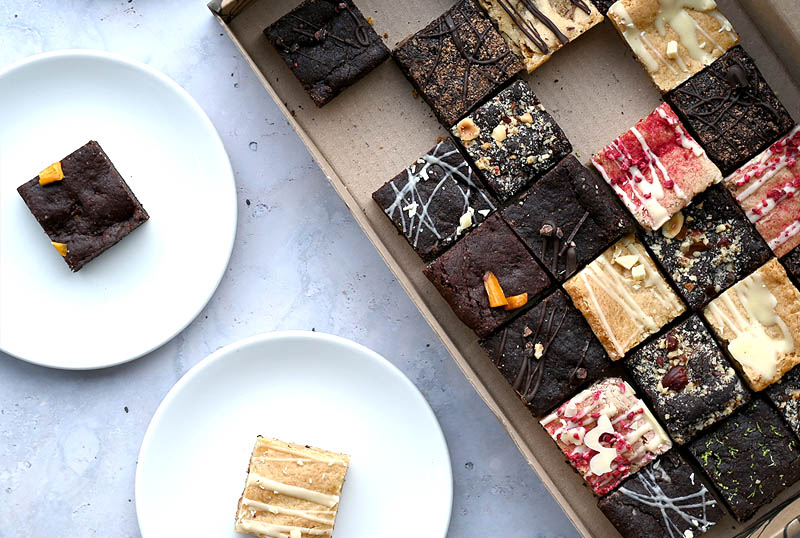 Maybe your team would benefit from a selection of gluten-free cakes from our Family Cake Selection Gift Box: whatever you decide to gift is totally up to you! Our corporate gifts offer a range of choice, so there's something for cake lovers, brownie/blondie lovers and even those who like a good scone.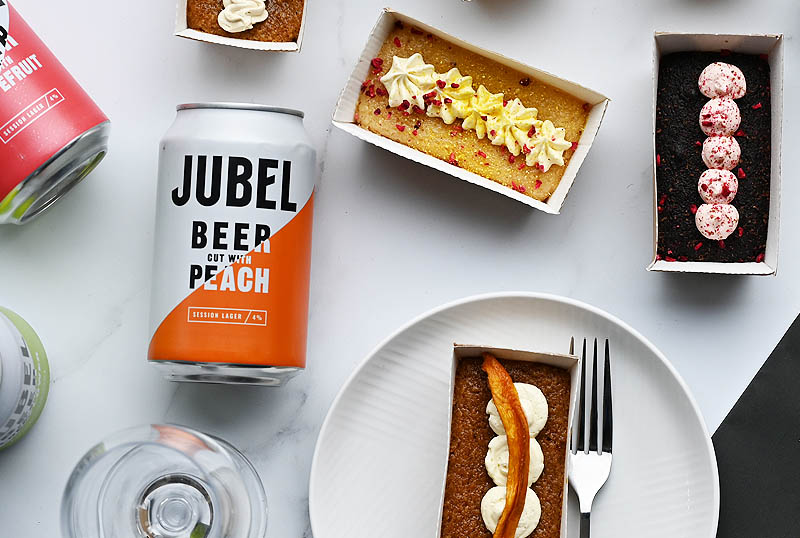 Our range of corporate gift boxes are sure to bring a buzz of positivity to your teams, and put smiles on the faces of your customers and clients. Our corporate gifts provide something for everyone. Depending on which corporate gift box you go for, your recipients will receive; indulgent, rich chocolate brownies; tasty fluffy scones; moist cakes, and delicious flapjacks – all vegan and gluten free!
Corporate gifting just got a whole lot sweeter!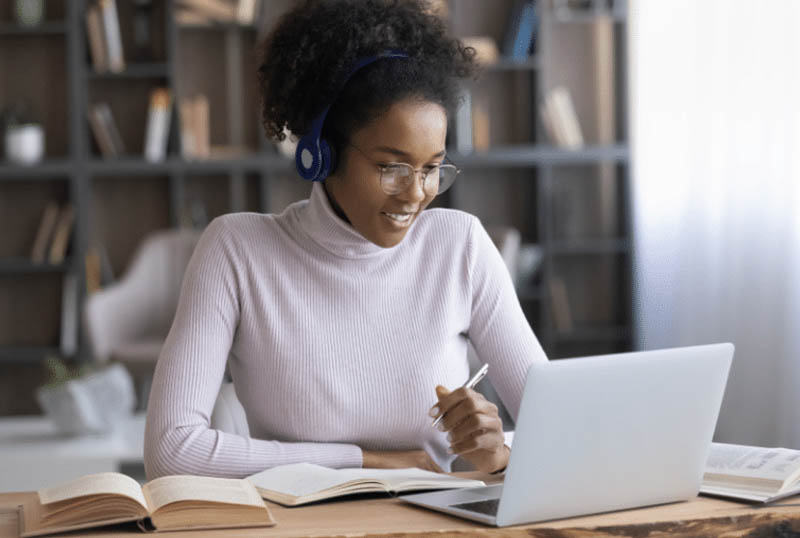 CORPORATE GIFTING THE ECO-FRIENDLY WAY
We love our corporate gift boxes because they go one step further than many other corporate gift boxes and hampers: all of our corporate gifts contain bakes that are clean, responsibly sourced and are all vegan and gluten free.
Being a sustainable company is something we pride ourselves on and - as well as only using clean, traceable, ethically-sourced ingredients in our bakes - we also; bake them in a kitchen that has a low impact on the environment; package them in compostable cardboard boxes; and use a carbon neutral courier to transport the delicious goodies to you!
If these aren't sustainable corporate gift boxes we don't know what is!
CORPORATE GIFTS THAT ARE RIGHT FOR YOU
We provide a range of corporate gift boxes to suit different preferences. Do you have avid chocoholics in your team? Our indulgent Classic Brownie Gift Box might be for them. HR bunch like a good cake? The Mixed Cake Gift Box will be a winner. Or, if you're looking for something for a slightly larger group, our Family Brownie and Blondie gift box is the way to go, providing a selection of blondies and brownies in both classic and luxurious flavours.
Each box even comes with a gift note so you can add a personalised message for the recipients.
OUR PRICES
Our prices range from £15.95 - £33.95, and our gift boxes come in both small and large boxes, so you can treat your team no matter what the size!
MONTHLY CORPORATE GIFTING OPTIONS
If you'd like to go for an option that means you can give your team a boost each month to keep morale up, you can opt for one of our subscription packages. Choose from either a 3-month (£59.00) or 6-month (£109.00) subscription, and you'll get 6-8 tasty treats in each box every month! And the great thing is, no matter which gift box you decide to go for, you can personalise it with the flavours you want your employees to receive!
ORDER YOUR CORPORATE GIFTS FOR YOUR CLIENTS, CUSTOMERS OR TEAM TODAY!
When we spread joy to others, it makes us happy too. That said, why not treat your employees and colleagues to one of these delicious corporate gift boxes, recognising them for their hard work, and thanking them for a job well done?
Click here to view our full range of corporate gift packages. We've put it all under one roof so that your browsing experience is a smooth one. Happy browsing!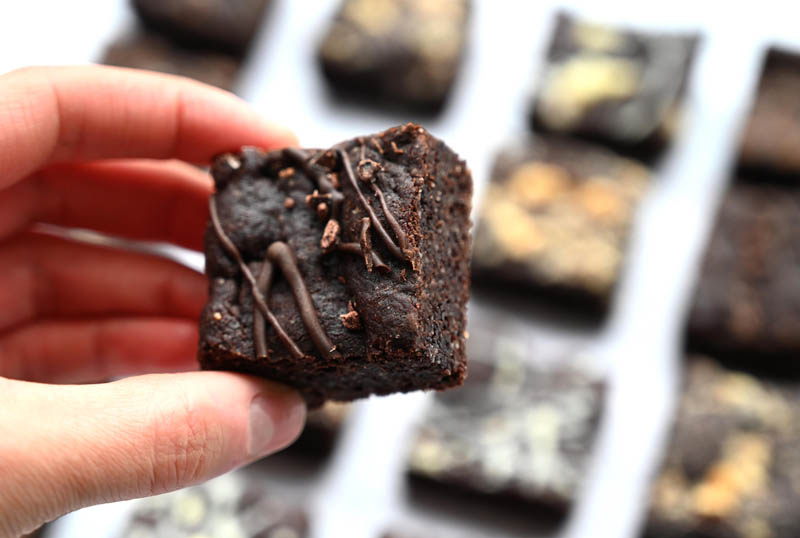 CUSTOMER SERVICE
Need a little assistance or have a few questions? We're happy to help! Just email us at hello@positivebakes.com or call us on 01163406599.